What a beautiful morning! The 20th of December, our Vietmark team was to host the team building activities for about 111 team members of Adidas. Young and Vibrant, the adidas team could only be described as a 'High Energy Team' with a 'Bring It On Spirit' when it came to confronting the challenges as a team.
We kicked start the warm day, with a warm up dance that would quickly pour in the spirit of sportiveness required, for the agenda of activities that the group had to participate in for the whole day.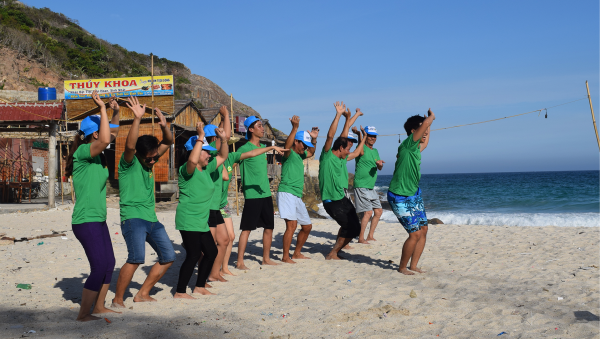 The first activity for the day was to 'Run for Green'. But the teams set off as if running for life. Yeah, that was the kind of speed that most of the participants took off with, however, with distance, some of them slowly got weary, yet never stopped running and they ceased to give up. Successfully all the 111 members made it to the stop point, most of them running fast, few running at a slow pace and very few changed the plan and chose to 'Walk for Green' abandoning the suggestion to 'Run for Green'. Yet the mission of covering a distance of 1.5 Kms was accomplished, by running, jogging and walking.